Home

/

NORTH FILTER ABEK1 + FORMALDEHYDE (PAIR)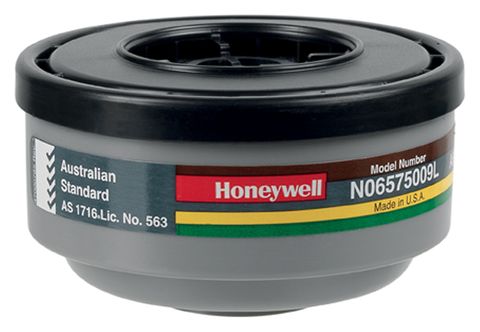 NORTH FILTER ABEK1 + FORMALDEHYDE (PAIR)
Stock Code:
RES.N06575009L
$30.25 inc GST
Description
Description
Honeywell class 1 plastic cartridge A1B1E1K1
The A1B1E1K1 cartridge is part of the wide choice of cartridges offered to protect against many hazardous gases, vapors in many applications. The Honeywell range provides high quality and a cost-effective protection. The cartridges of class 1 Honeywell range are tested against the European standards EN1438
Reference Number
N06575009L
Product Type
Respiratory Protection
Range
Reusable APR
Line
Filter
Brand
Honeywell
Brand formerly known as
NORTH
Industry
Agriculture
Automotive and Part Manufacturer
Aviation
Building and Construction
Chemical Industries
Foundry
General Industry
Glass Industries
Green Spaces
Industrial Cleaning
Iron and steel industry
Laboratory
Maintenance
Medical and Pharmaceutical
Metal steel
Paper Industries
Ship Building
Textile Industries
Utilities
Water treatment
Welding
Wood Industries
Product Use
Controls before use
Users must:
• Ensure that the level of protection offered by the respirator is sufficient for the type and concentration of contaminant(s) in the work area.
• Respect the shelf life figuring on the filter.
• Check the seal points.