Home

/

FIRST AID INDUSTRA MAX KIT METAL CABINET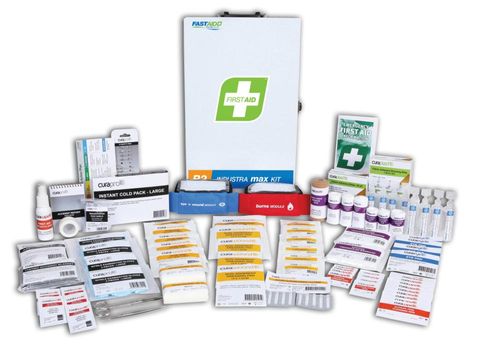 FIRST AID INDUSTRA MAX KIT METAL CABINET
$216.15 inc GST
Description
Description
Industra Max R2 Metal Box First Aid Kit
Complies with WHS 2012 Regulations for Workplaces.
Contents specific to industrial applications such as manufacturing plants, offices and warehouses.
Contains a burn and an eye 'n' wound module to cater for prevalent burns and eye injuries. particularly in the manufacturing industry.
4 case options to suit different locations in the workplace.
R2 Low-High Risk.