Home

/

LANYARD STRETCHSTOP 2M TWIN LEG 56mm HOOKS WITH SHOCK ABSORBER & 19mm HOOK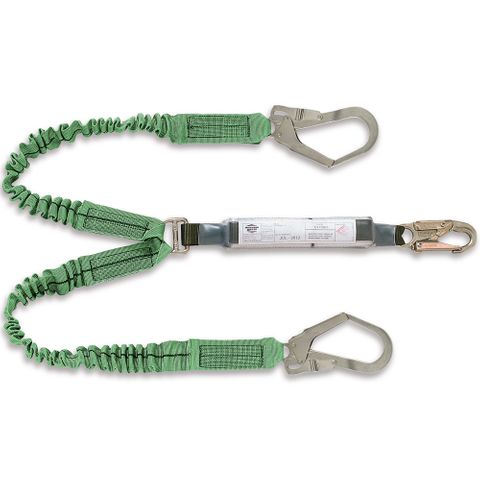 LANYARD STRETCHSTOP 2M TWIN LEG 56mm HOOKS WITH SHOCK ABSORBER & 19mm HOOK
Stock Code:
LAN.LD18SEC2.0
$287.65 inc GST
Description
Description
LANYARD STRETCHSTOP 2M TWIN LEG
56mm HOOKS WITH SHOCK ABSORBER & 19mm HOOK
Double Stretch energy absorbing lanyard
"A unique stretchable design that minimises the length of the lanyard preventing tripping or snagging. Double lanyard twin leg, 2mtr length with 19mm hook at energy absorber and 56mm scaffold hooks on all legs. Certified to AS/NZS 1891.1-2007"