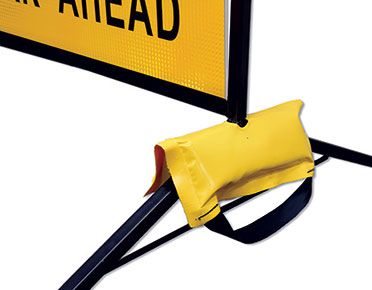 $24.75 inc GST
Description
Description
SADDLE BAG 8KG
These road sign sandbag weights are designed to be used with with multi-message sign frames and boxed edge signs and add increased weight and stability to the frames. Prevent signs from being a trip hazard, being moved or blowing over in windy conditions.
The sandbag weights feature a tough 650gsm yellow PVC outer skin.
Sand bags weigh down multi-message or boxed edge signs.
Warn pedestrians – the yellow high visibility nature of the sandbags ensure legs are seen and do not become a trip hazard.
Sandbags include central hole to locate on upright spigot or on legs.
Each sandbag weighs 3kg.
Webbed handle for easy manoeuvring and storage.
Made in Australia.
Sold as each unit individually.